Mission Statement
The purpose of Mercersburg Historical Society is to research, promote, preserve, and encourage the study of the history of the Mercersburg area.
About Mercersburg
Geography
Mercersburg is situated in the south-central area of the Cumberland Valley in Pennsylvania four miles north of the Mason-Dixon line, twenty miles northwest of Hagerstown, Maryland, and twenty miles southwest of Chambersburg, Pennsylvania. Because of the Conococheague Creek that flows throughout the area it was long known as the Conococheague Settlement. Well-watered by the creek, it has always been a rich agricultural area with dairy cattle and grains predominant. Therefore, because of the grains and the streams to provide water power in former times many mills were built along its streams.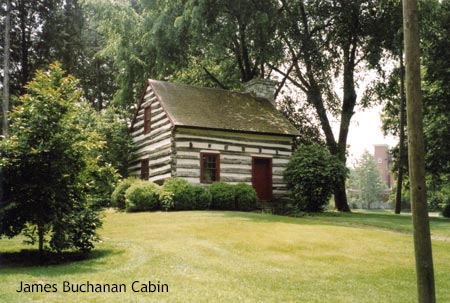 James Black and Hugh Mercer
Mercersburg itself was founded by James Black who established a mill about 1750. He later sold his land to William Smith, who in turn transmitted the land to William Smith Jr., who laid out the town he called Mercersburg in honor of Revolutionary War General Hugh Mercer, who at one time had a surgery and veterinary practice near here and who died in 1777 from wounds received at the Battle of Princeton.
French and Indian War
Mercersburg has always reflected the larger events in the narrative of history. During the French and Indian War as Indian raids and rumors of raids were frequent, many narratives tell of these events. One is that of the kidnapping of the young brothers, John and James McCullough, from a field near their home. Another is that of James Smith's captivity in the same period and his account of later retaliation with his famous "Black Boys" against the British in 1765 at Fort Loudon for failure to enforce Imperial Indian trade policy, action that earned him the sobriquet "the first rebel."
President James Buchanan and Others of Note
Many people prominent in our state and national history were born in the Mercersburg area. The Irwin sisters, Jane Irwin Harrison, hostess in the White House during the Presidency of her father-in-law, William Henry Harrison, and Elizabeth Irwin Harrison, mother of President Benjamin Harrison, were born two miles east of Mercersburg. Two state governors, William Findlay and Joseph Hiester, likewise, came from the area. Foremost is James Buchanan, fifteenth President, who was born two miles west of Mercersburg at a mountain trading post called Stony Batter and who with his family moved to Mercersburg about 1796. His niece, Harriet Lane, later hostess in the White House during his Presidency, was born in a house across the street from the Buchanan store and home.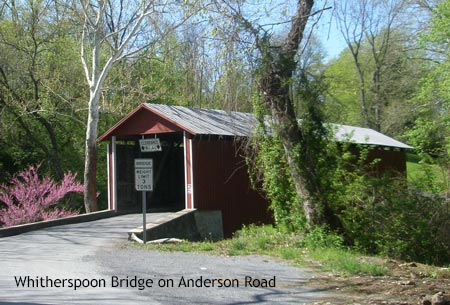 Civil War
Since Mercersburg is close to the border with Maryland, much Civil War action occurred here as Confederate cavalry raids by Jeb Stuart, Albert Jenkins, John Imboden, and John McCausland and others swept through the adjacent area and the town. On July 3, 1863, one Confederate solder was killed and another captured on the Square. On July 5, 1863, nearly 700 of Lee's retreating Confederates, many of whom were wounded, were captured nearby by Union troops, brought to town, and cared for largely by local residents in makeshift hospitals.
Education
Education has always been important in Mercersburg which at one time was called the "Athens of South-central Pennsylvania." In 1835 the trustees of the German Reformed Church moved to Mercersburg from York, Pennsylvania, a school which they named Marshall College that remained here until 1853 when they moved it to Lancaster, Pennsylvania, to become Franklin and Marshall College. In 1836 the same church moved to Mercersburg its theological seminary that remained in town until 1871 when it also was moved to Lancaster. From this seminary developed the controversial Mercersburg Theology, described by scholars as "an unique movement in American religious history." In 1865 Mercersburg College was founded and for thirteen years was a center of learning. In 1893 the Mercersburg Academy, which has served students since that time, was founded.